A cool website for Lethamyr!
This is a website I designed and built the front-end for. It was a commission from the rocket league YouTuber and Streamer Lethamyr. (It's not finished just yet! Univeristy got in the way!)

The site will host downloadable game maps for other players to download and enjoy.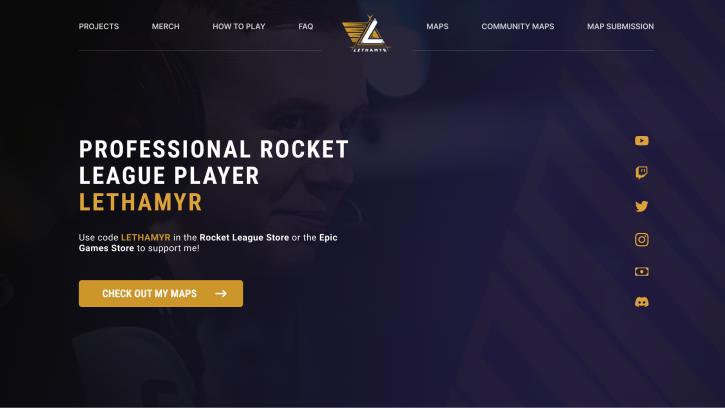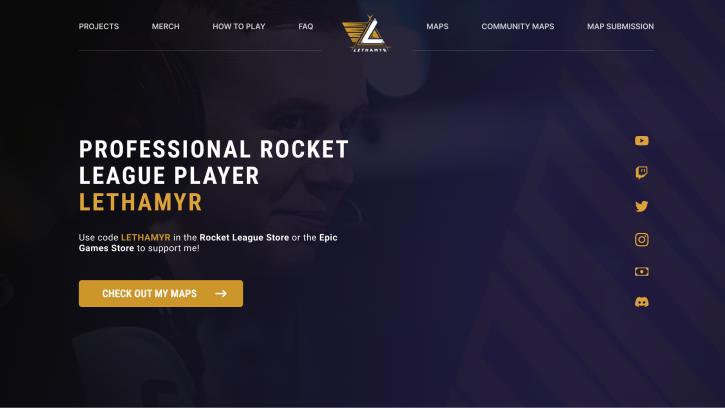 The Downloadable Maps
The downloadable maps are probably the most important part of this site!

Users can search for a map they might want to play, or they can filter maps by different tags depending on what they want to play!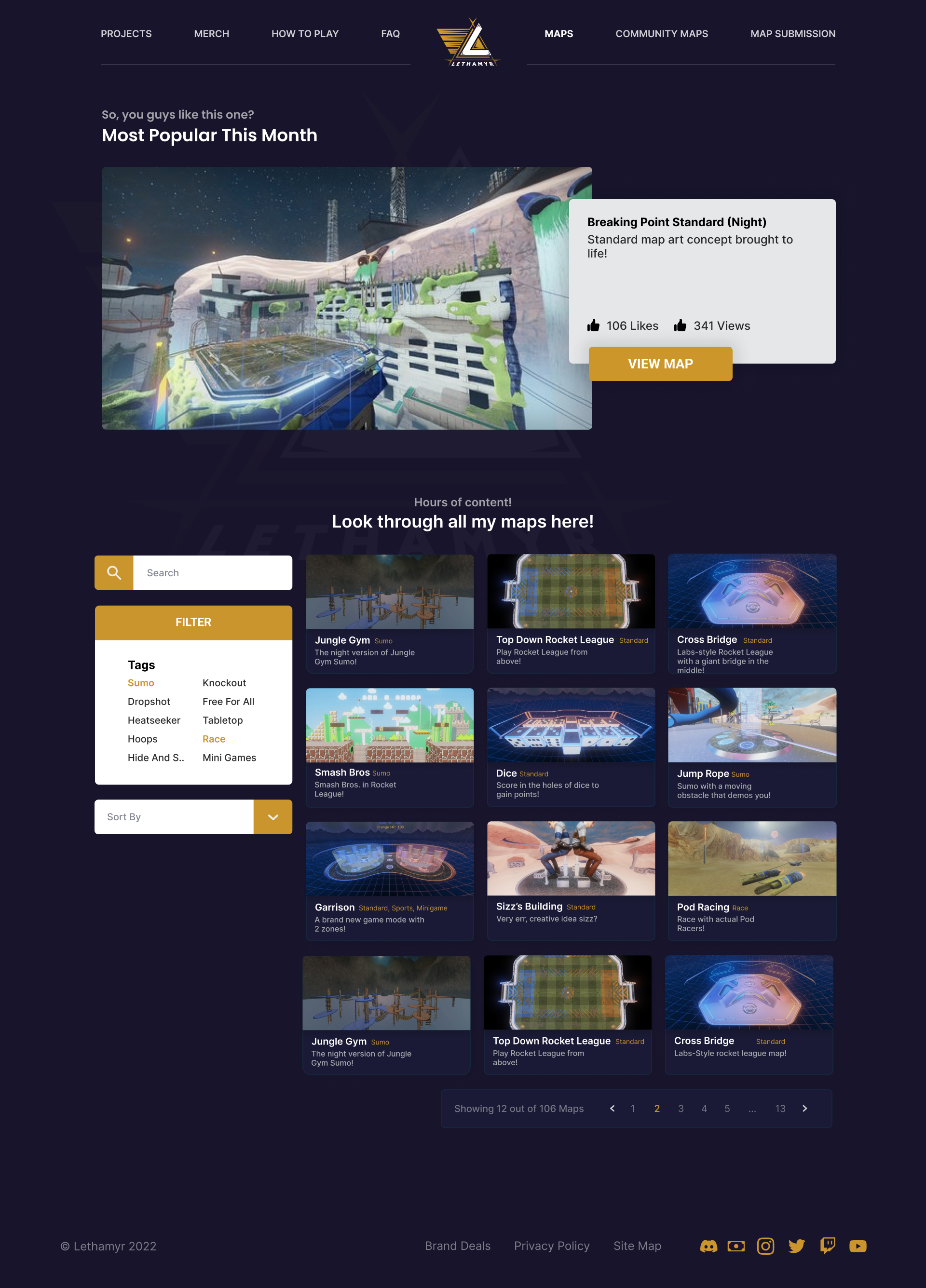 Individual Map Sections
Lethamyr usually shows a few screenshots of his map, and has likely recorded a video of it on his YouTube channel. We provide all this information here, as well as a nice easy download link and a like button!

We use this like button, as well as downloads and page views to calculate which pages are most popular!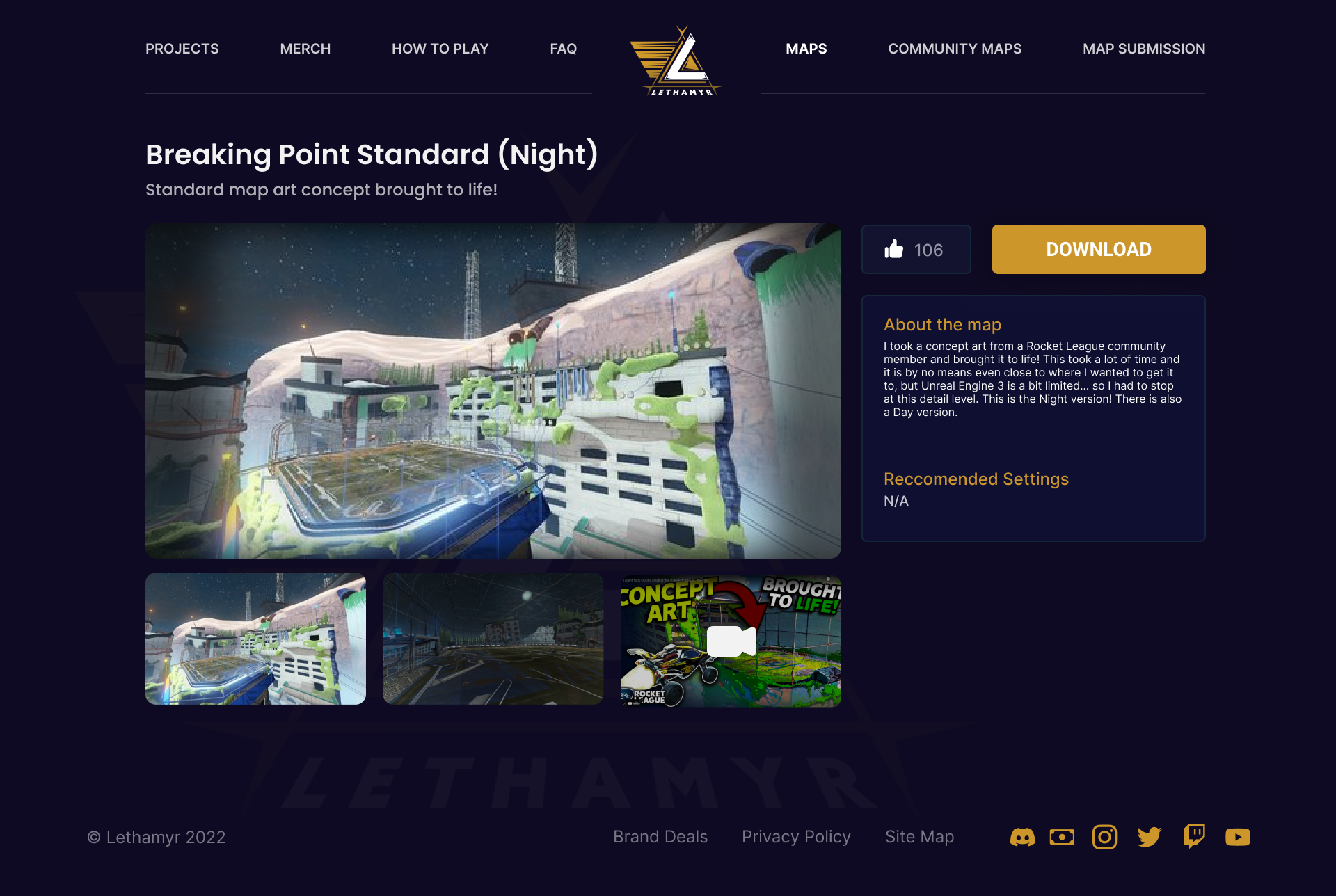 Frequently Asked Questions
Some viewers might not know how to use these downloadable maps, or may have many other questions for Leth, so we included an easy to use FAQ page!

It's simple, but I really like it!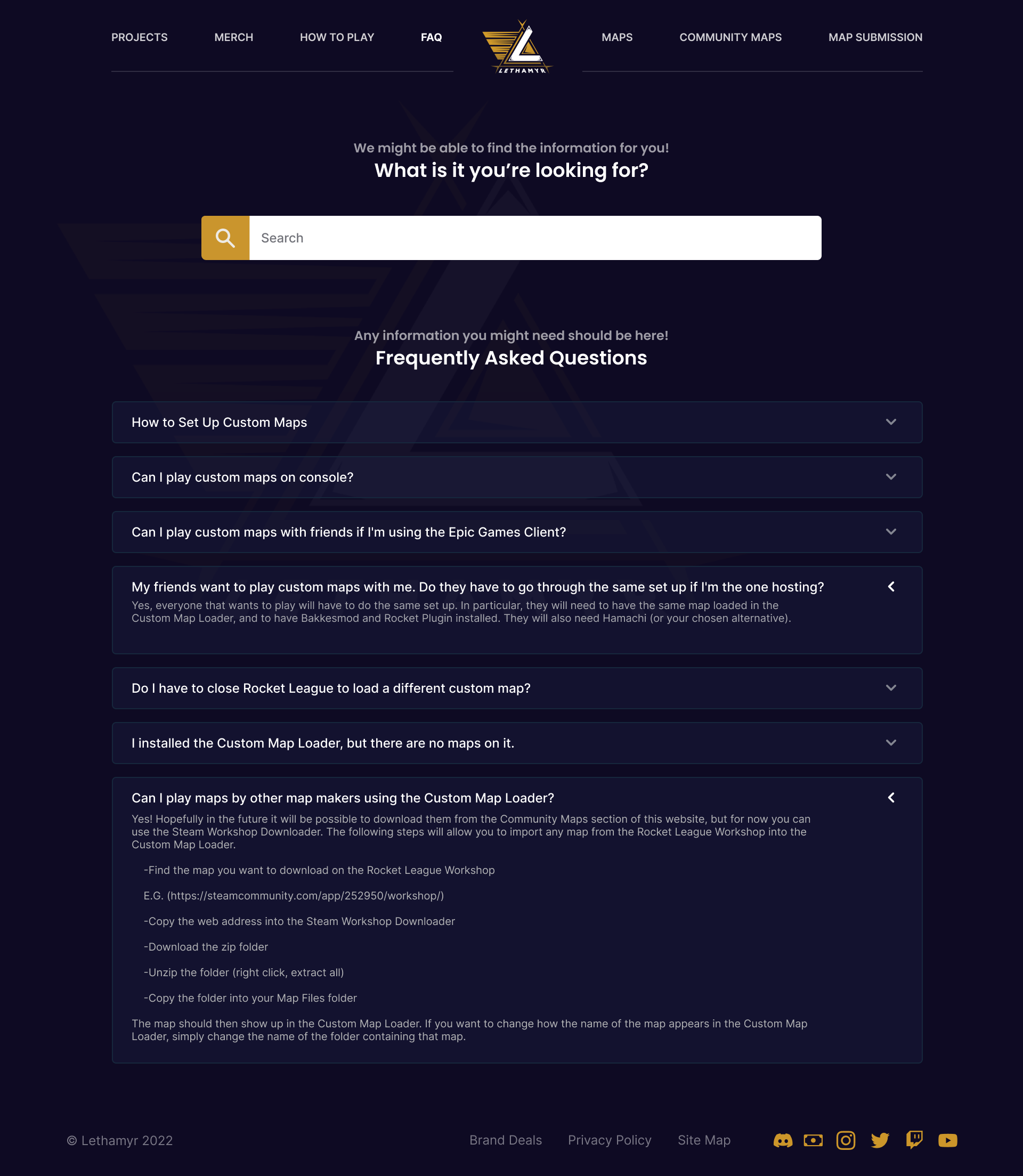 Plugging the Socials!
Probably my favourite page! It's nice and simple but does a good job showcasing Leth's socials!

It has some really nice scrolling animation! (You'll have to take my word for it <3)